My hubby and I found our home almost 2 years ago, after a year of looking at houses while living in a hot, crowded town home. We found this one and it was PERFECT, the thing is, it needed a make over badly. So after two years, I finally tackled the former formal dining area.
It went from "oh my Gosh, the toys ahhhh"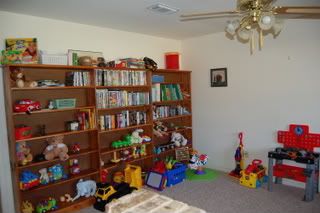 To this..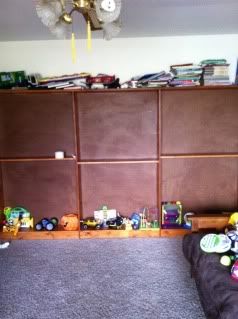 Then to..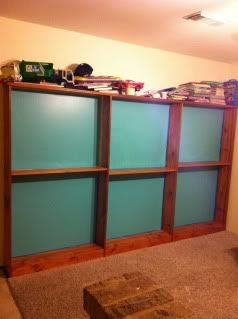 Finally..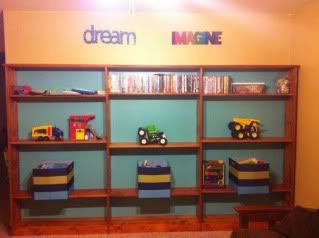 I liked it, but didn't LOVE it. So much was missing. But a trip to Home Goods and Hobby Lobby changed that.
As of now..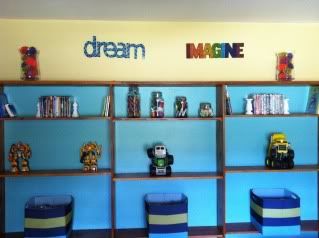 Ta daaaa!
First off, the pine cones!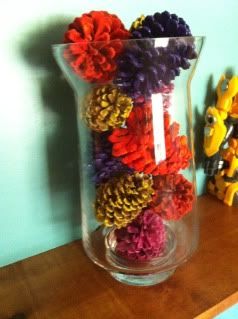 The boys have a big collection of pine cones thanks to our 3 large pine trees. Hobby Lobby had their spray paint on sale, plus we had some lying around the house, painted a few, put them in my Home Goods canisters and yay something for the shelves!!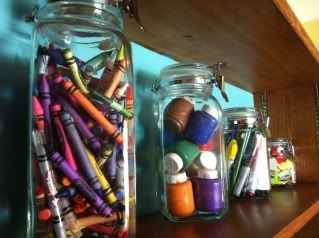 I found these awesome holders at Hobby Lobby from $5.49-2.29 not too shabby. Their colors, markers, paints and stickers were in one giant box, but why not put them on display? Make art supplies the art!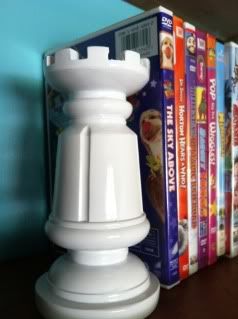 I fell IN LOVE with these giant chess pieces! I needed them, plus they were only $1.09 each at Hobby Lobby, down from $4.99 each! They make awesome book or movie ends!
I still have a few more tweaks to make to the rest of the room. Some of which I'll be doing this weekend, so I'll share when I'm done!
Happy Friday!!!