A few weeks ago I was checking out stores in Old Town Spring, Texas, it's a cute little place with some adorable and interesting shops. One of my favorite is Thad's. I browsed their shop and this caught my eye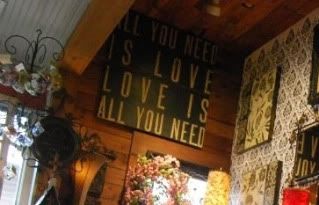 Photo from Thad's @ http://www.thads.net/
I knew it would be more than a few dollars, so I figured I would give it a shot, attempting to do it myself. I picked up a board at Lowe's for only $7.50 and gave it a nice sanding, priming and painting.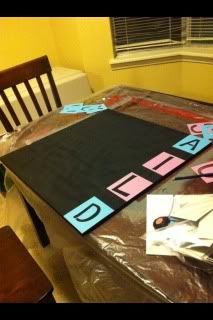 Then we had to space out the two different sized letters. The first go round didnt go so great, the stencil messed up a few letters by sticking, so it got a nice paint job again.
It finally ended up looking like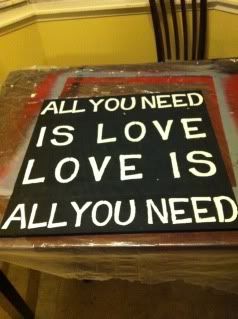 I wanted it to have a vintage, worn feeling to it, but no dice. So I took a hammer to it and got a few dents in, but it still didn't look right. I asked around, a lot of people suggested a cracking spray paint, but I was determined to do this project under $10. Finally, someone said to use brewed coffee or tea bags, so I made a pitcher if tea and gave it a go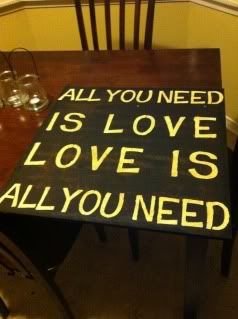 Yay! New use for tea bags!
So now, it's sitting in the living room spreading the love
Hope everyone has a great weekend!!